-------------------------------------------------
Saturday, December 22, 2007
GEO SOLSTICE
SF, CA All Ages $20 10:00p-6am+
GINGER BREAD HOUSE
CONNETICUT @ CEZAR CHAVEZ
--------------------------------------------------
Greetings,
Join us in friendship and joy as we frolic the night away at our special gathering we call:
~~[>> GEO SOLSTICE <<]~~
Winter is here! The collective native peoples of the planet have traditionally celebrated this date, the Winter Solstice as a time of hope. From this point on the day will get longer. So we gather together to celebrate the longest night of the year in a nocturnal frolic of epic proportions. Big thanks and appreciation to everyone who participated in our halloween gathering. We look forward to seeing you all again as well as all the new energy that we have met since then.
We have assembled a full line up of extremely talented and top notch performers from across the musical, visual and sculptural globe who have all prepared very special presentations to enhance our cross cultural epiphany. We urge you to spread the word to your dear friends and family as they will not want to miss expressing themselves through this community gathering with you and your whole extended family.
Once again we have the oppunrtunity to recreate the Gingerbread House into a nocturnal solstice wonderland with 2 floors of unforgettable entertainment. The upstairs will be the Groove and Breaks room with no rules other than continuous fun and enchantment. In the main room for psychedelic pleasures we have a panoloply of participants to infuse the core dancefloor with a uplifiting amazement all the way through the most intense and wild neurotrance adventures with an extra special morning tag team that bring in the dawn of the new day perfectly.
Plus to celebrate the release of the new albums from our special guest performers the first 100 guests to arrive will recieve a FREE CD from either PSYCHOZ or MR. ROGERS!
(UPSTAIRS) GROOVE A LICIOUS LOVE CHAMBER:
10pm BETSY (Koinenea)
12am CYBERVIXEN (Geomagnetic.tv/Cybervixen.tv)
100am MR ROGERS (Geomagnetic.tv/OozeSystem)
200am OUTERSECT (Outersect.org)
330am WATERJUICE (Vaporvent.com)
445am TANDAVA (CCC)
(GROUND LEVEL) SOLSTICE TRANCE TEMPLE:
10pm SATURNIA (Phoenix Family/Celestial Dragon)
12am DOCTORSPOOK.com (Geomagnetic.tv/Phoenix Family)
1am SPYROS (Psytribe, LosAngeles)
2am KONFLUX (Phar Psyde Rec, LosAngeles)
3am PSYCHOZ (Geomagnetic.tv/Darkstar Records, Macedonia)
4am BILLYWICHDOKTA.com (Full Circle/ Phoenix Family)
AMAZING DECO:
PhoenixDreams String art (Andres), Eyezmind, Mindalters, Tao Deco, Mr.Rogers/Ooze System PsyGarden
MINDMENDING VISUALS:
Geomagnetic.tv, Shaman Films, English Steve, Alex and Son and more!
SOUND BY:
Main Room - Full Circle Productions
Upstairs - Rob Raylaliens
SOLSTICE PERFORMANCE ART TROUPE:
Led by SHANTI of the BomTribe
more information coming soon... =)
The Music: This event features an incredible balance of Chill/ Groovy and Dance music, each presented at what we feel to be the perfect moment in the evening/morning to share this special sound. The line up was created to enhance your experience to the maximum so get ready to dance, groove, lounge and hedonize your self to the perfect level. We have the honor of presenting 6 amazing music producers (detailed bios follow) and 7 much loved and talented DJs (many with Links to their djsets too).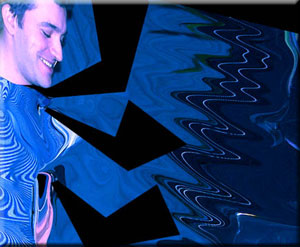 Psychoz aka Zoran Zlatkovski began creating psy-trance in the late 90`s. He is actually the first macedonian psy-producer. His first EP release "Jupiter"(PMG Recordings) saw the light of the day end of 2000. 2002 followed his second release with 11 tracks on his self titled album on Avatar Rec. Psychoz`s been working for a while with an experimental side-project called WHITE TEETH which has released a CD for Macedonian label Lithium Records. Another new album is released January 2006 under Trishula Records sub-label. His style is very unique and has elements from dark, psy, twisted, forest, experimental, industrial and other variation forms of psy-trance. Check out his wild new album! http://geomagnetic.tv/releases/Psychoz-PsychoticEpiphanies.htm.
Konflux (PsyTribe, Phar Psyde Records) LA

Konflux is a solo project of US based DJ and producer Vasily M. Born and raised in Russia he relocated to the states in 2001. Having over ten years of experience in producing multifarious styles of electronic dance music, Konflux began making psy-trance compositions in 2004. A unique, elegant, yet pounding and groovy style can be roughly described as "a blend of Light Night and Heavy Morning Psychedelic Music". He has spun across the United States alongside a multitude of international acts, possessing dancefloors at major US events like Gaian Mind in Pennsylvannia and Burning Man in Nevada. Konflux has a tune released on UK's Phar Psyde Records and there are a few more scheduled to come out on various labels.
Spyros (PsyTribe) LA

One of the leading forces of Psytribe, Spyros, is determined to develop and maintain psychedelic trance scene in Los Angeles. Introduced to psy-trance in 1995 in Athens, Greece by Andy Barakuda he soon became a dedicated promoter and DJ. Famous for his heavy and expressive night time sets, uplifting morning full-on sounds and a good pinch of progressive beats he is undoubtedly a trend setter for many.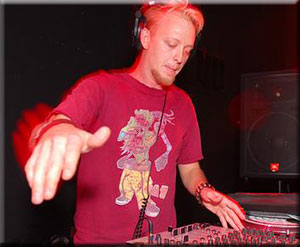 Mr. Rogers is doing big things in the west coast psy and breaks scene. His all original, funky psychedelic breaks sets have gained the attention of fellow artists and producers across the united states and have earned him headlining spots across the west coast, including most recently the Hawaiian Electronic Music Festival, the Priceless Campout, the now infamous Full Melt parties in San Francisco, Burningman, the Phoenix Festival in Washington, and many other events from Arizona, to Oregon, and Nevada. Mr Rogers unique take on breaks is fun and quirky, but aggressive and full of movement. His recent Synchro remix is soon to be released on Illumination Records. He is also currently working with Phokus from Ritual Sounds, and Dirt with Cymbalic Records. ! http://geomagnetic.tv/labels/Geo-Basstar/MrRogers-OozeSystem.html

Cybervixen, Joie Favier's music communicates into the heart, riding the rhythm on the electronic dance wave.... Singer, Composer and DJ, Ms Favier has worked with multi-platinum producer Trevor Horn (Seal, Grace Jones, Art of Noise) as a solo artist signed to his label ZTT. She has recorded at world reknowned studios such as Abbey Road and Pink Floyd's Brittania Row. Current releases on S.F.'s Ceiba Records include: "Miditation, Digital and Peaceful", "Visitation" (DVD) and "Cybervixen - Looking Back From The Future". Recent live performances include Earthdance Festival, Anon Salon's "Sea of Dreams" Ball, Fusion Festival, Burning Man Festival, SF Love Parade and the "Digital Be-In". Cybervixen and her songs have also appeared in the underground cult feature film "Liquid Crystal Vision". As a special Loving Gift we will have 100 copies of her latest album KUNDAL MY LINI free for the 1st 100 fortunate guests so come early!!! . http://cybervixen.tv/

WATERJUICE: If you compress water, what essence are you left with? - asks Raven Tupling. The answer is the San Francisco- based duo Waterjuice who have opened a Pandora's Box with their Magical sounds.
Waterjuice is on a mission to bring highly experimental audio nectar to electronic music. Fusing downtempo tracks with the trance-endental school of thought. Hydrophonics will simultaneously groove and squeeze you.
Their music is as lush as its tide suggest, fraught with deep atmospheric Vog blended with solid electronic beats, ethnic polyrhythmus and a touch of didgeridoo. http://www.vaporvent.com/

OUTERSECT: (Rob Rayle) fuses electronic and ethnic music that pays little attention to borders or authenticity, a blend of geographically disparate elements that nevertheless work together as a unified whole. The collection "Caldera" focuses strongly on Middle Eastern hand drum styles while blending vocal techniques from other parts of the world with random electronic sounds. http://www.outersect.net/

Location for Directions: http://maps.google.com/maps?f=q&hl=en&q=san+francisco+&ie=UTF8&t=h&om=1&ll=37.750053,-122.396353&spn=0.005938,0.009195&z=17&iwloc=addr
**************************
Lots more info coming soon....
**************************
also FYI, Amoeba in Berkley, LA and of course SF are stocking lots of amazing new titles from our new san francisco based psy-distribution company www.crystal-code.com. Some other great cd stores such as Cieba and Reverb rec in San Francisco, The Beat in Sacramento and United Records in San Diego have also joined up in our out reach effort to bring psy-trance and psy-chill to the retails stores of the usa and in doing so reach out to many fans who are searching for this music just as we did not so long ago. =)
with love and devotion-
Doctor Spook-